Home
Blackberry Rose Oud Tin Candle
Sephora
Blackberry Rose Oud Tin Candle
From VOLUSPA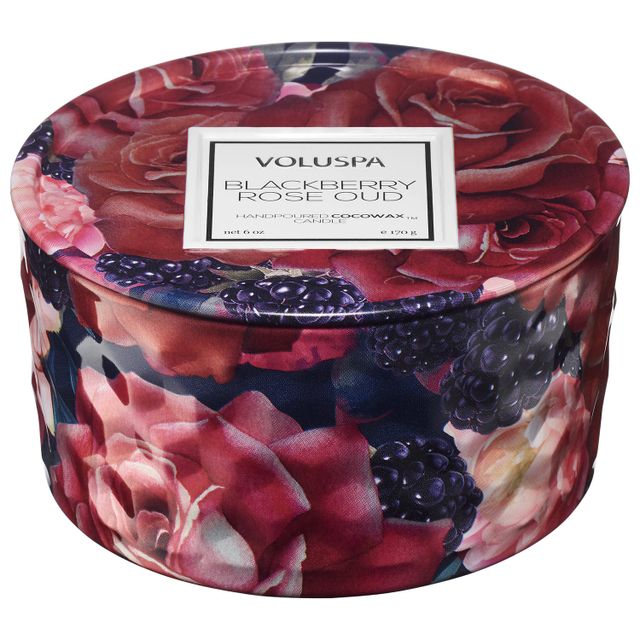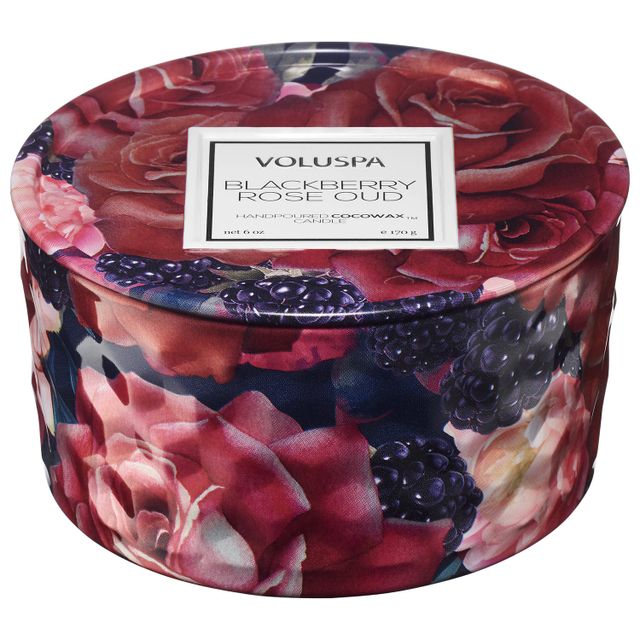 Sephora
Blackberry Rose Oud Tin Candle
From VOLUSPA
Fragrance Family: Florals

Scent Type: Fruity Floral

Key Notes: Blackberry, Rose, Oud

Fragrance Description: Sophisticated sweetness makes Blackberry Rose Oud a playful floral fragrance with a mysterious side. Warm, fruity sweetness from blackberries mixes with romantic rose notes to perfectly balance the velvety, woody notes of oud.

About the Candle: This candle has a 25-hour burn time, but the vessel's life is exponentially longer. This gorgeous tin features a lid that not only protects the wax from dust between uses, but allows you to turn this candle into a catch-all for keepsakes post burn. The custom coconut wax blend and two-wick configuration creates a luxurious scent experience that's never overpowering and always clean burning.

Combining two or more fragrances to layer an individual-to-you scent is encouraged. Create clusters of candles for an eye-catching, magical glow, mixing formats and placing the groups throughout different areas in your home like the dining room table or smack in the center of your living room on a mirrored tray.

This candle is hand poured in the United States and feature sustainable, ecologically sound, pesticide-free manufacturing. It is also free of animal testing, phthalates, parabens and sulfates. It features 100 percent natural wicks and unparalleled fragrance integrity that adheres to the highest quality and regulatory standards.